Autumn is the season of change – the leaves are turning from green to orange, pumpkin spice is going in all your drinks, and the days are getting darker faster. With so much change in the air, it's the perfect time to embrace something new and try something exciting with your hair colour! 
This helpful guide will give you our top 5 stylish autumn hair colours in 2022, so you can start embracing this year's hottest autumn hair colours. 
Permanent Or Semi-Permanent Hair Dye? 
Before we get into the colours, you'll need to decide whether you want to use permanent or semi-permanent hair dye to get your desired look. Permanent hair dye is longer lasting and coats the inside of your hair strand to alter its colour. 
While this offers bold, long-lasting results, it's worth noting that it can damage the hair and be difficult to get rid of without bleach if you like to change your hair look often.
Semi-permanent hair dye, on the other hand, coats the outside of the hair. It usually lasts between 10-12 washes and is ideal for those who want to try a new hair colour without committing to it indefinitely. 
Using a great, ammonia-free, semi-permanent hair dye can also ensure that your hair stays in good condition after dying – maintaining its natural shine and lustre! 
1. Try An Autumnal Ombre
One of the simplest ways to change your hair colour is by adding some highlights. An autumnal ombre is a great way to do this – it's a super stylish, classic look that also happens to be incredibly low-maintenance as it won't require regular root touch-ups. You can pick any colour you want for your ombre, but we recommend thinking about your roots before you take the plunge. 
If you have darker hair and don't want to bleach your ends for highlights, consider adding some stunning reds to the ends to warm up your look. Likewise, for blondes looking to add some extra warmth, consider using a golden blonde dye on your ends to warm up a naturally cool-toned base, or add some auburn highlights to embrace the autumnal vibes. 
2. Drench Your Locks In Merlot 
Match your hair to the changing leaves and embrace a stunning red-head look this Autumn. Merlot red is a trending colour this season; with its bold red shimmer but subtler, deeper appearance, it's a great option for those who have always wanted to go red but have been a little worried about going all the way. 
This is also a fantastic choice for those with brown hair who don't want to reach for the bleach before dying – deep red tones are simple to layer over brown and create a gorgeous, naturally bold appearance. 
3. Be Bold With Burgundy 
Burgundy is the perfect balance between red and purple. If you've been trying to decide between the two – why not meet in the middle with Burgundy hair dye? This supersaturated hair colour can give even the darkest colours a light-catching purple shimmer. It's the ultimate Autumn to Winter shade, combining the warm undertones of red and orange with the cooler overtones of purple and blue to create a truly unique blend. 
4. Sweeten Up With Butterscotch Blonde
You can't go wrong with a warm blonde in Autumn, and this butterscotch blonde is the perfect way to mix darker roots with caramel-toned highlights. Butterscotch blonde is the ultimate 'bronde' – a delicate blend of soft browns and caramelised blondes. If you have naturally dark hair, you'll need to focus on fading your roots into golden-blonde ends, and if you have naturally light hair, you can achieve this look by adding a darker shadow root. 
5. Classic Autumnal Auburn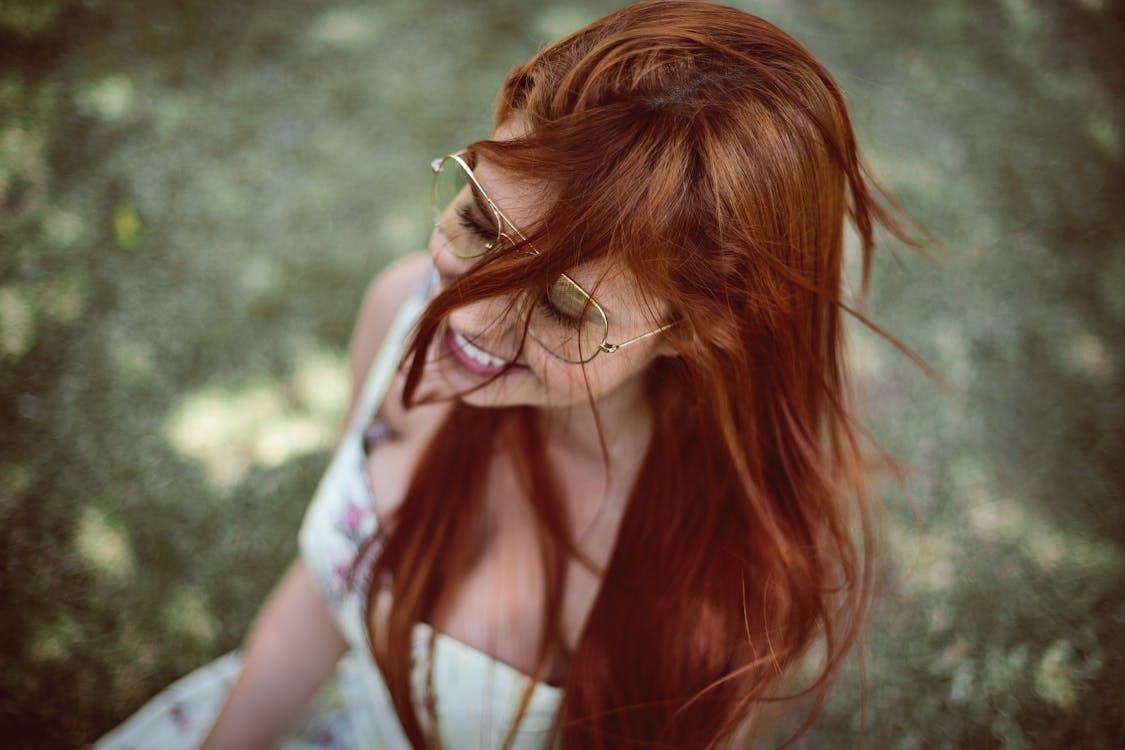 No autumnal hair list would be complete without an honourable mention of auburn. Auburn has come back with a vengeance for 2022 and is set to be the season's hottest hair colour (literally). It's the perfect low-maintenance warm hair tone for those with blonde to light brown hair to achieve with minimal effort, and an easy semi-permanent choice to apply all over your hair.
 If you have dark brown to black hair, you may need to pre-bleach or add some highlights, but as it's a warm shade, you won't need to worry about lightning too much or over-toning. 
How To Find Your Colour 
Though you can use tricks like looking at your skin tone or colour palette to find a shade that works for you, it only comes down to one thing – which one do you like the most? 
You'll feel most confident in the shade you love, so pick a colour which makes you feel vibrant, empowered and ready to take on this new season. We hope this list of our top 5 stylish autumn hair colours in 2022 has helped to give you the hair dye you need to get started!